Business Administration Level 2 Certificate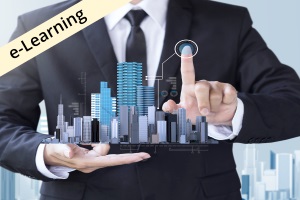 Course Summary
Code: F15BV99C
Starting: Flexible
Location: Online E-Assessor
Cost: Free
Description
This accredited e-Learning course is just one of our collection of training courses that lets you develop new skills geared around you and your life. You can choose how, when and where to study, while we make sure you get all the support and guidance you need to succeed. Programmes are delivered online or with pre-arranged support.
You need never worry about missing a class again!
For more information, and to register your interest please contact us.
Before you enrol on this course
You will need to speak to a Learning Adviser to discuss your current situation, and your expectations of the course.
Entry requirements
You will need to complete an online initial assessment as part of our enrolment process.
Tell me about the courses
All courses are accredited Level 2 Certificates. Choose from: Business related courses Business and Administration Equality and Diversity Information, Advice or Guidance Team Leading Understanding Safeguarding and Prevent Mental Health and Well Being courses Awareness of Mental Health Problems Understanding Autism Understanding Behaviour that Challenges Understanding Children and Young Peoples Mental Health Understanding Specific Learning Difficulties
How will I learn?
As the courses are knowledge based only, no previous experience in the sector is neccessary All courses are exclusively delivered via an online learning, self-study programme All materials and resources needed to support your study, will be provided You will receive regular guidance, and input, from your assessor
Will I need to study or practise outside the classroom?
Your study pattern is self-managed, but a commitment of 2 - 3 hours per week is suggested to enable successful completion of the course within the timescale of 20 weeks.
How will I know I'm making progress?
You will receive regular feedback from an assessor following completion and submission of individual units You will also receive weekly updates of progress as well as any outstanding items.
What will I need for the course?
You will need use of a desktop or laptop computer with access to the internet
What can I learn next?
After successful completion of your first qualification, you can enrol onto another one should you wish to. Please discuss your options with a Learning Adviser to make sure your needs and expectations are met.
Please Note:
Most courses attract a subsidy from the Education and Skills Funding Agency and can be used to match funding for ESF. It is a requirement of the ESFA that you complete various forms at different stages of your course, further information is available on request. Courses are subject to a minimum number of enrolments and could be cancelled if recruitment is low. In some cases, an alternative class at a different location may be offered. Room numbers are subject to change - please check when you arrive at the venue.