Understanding Autism Level 2 Certifcate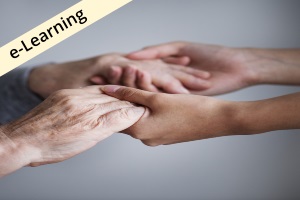 Course Summary
Code: F01A11A
Starting: Flexible
Location: Online E-Assessor
Duration: sessions over week(s)
Time: - first lesson is hrs
Cost: Free
Description
Autism is a spectrum condition that affects how a person communicates with others and how they interpret the world around them. There are around 700,000 people it the UK wth autism - more than 1 in every 100. Having a clear understanding of the misconceptions, diagnoses and support surrounding autism are just some of the essential skills needed when working in mental health.

This accredited e-Learning course is just one of our collection of training courses that lets you develop new skills geared around you and your life. You can choose how, when and where to study, while we make sure you get all the support and guidance you need to succeed. Programmes are delivered online or with pre-arranged support.
You need never worry about missing a class again!

Location
Online E-Assessor
E-assessor
PL4 6LF



For more information please read the Course Information Sheet

By continuing you confirm that you have read and accept the Terms and Conditions
To speak to our advisers about this course please contact 01752 660713 and quote course code
F01A11A